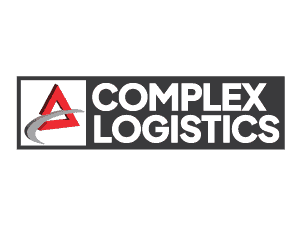 We are thrilled to present the newly designed website for Complex Logistics LLC, a leading 3PL Freight Brokerage based in North Carolina. Our team was honored to have been chosen to design and develop the website for this Military Veteran lead business in the Tar Heel State.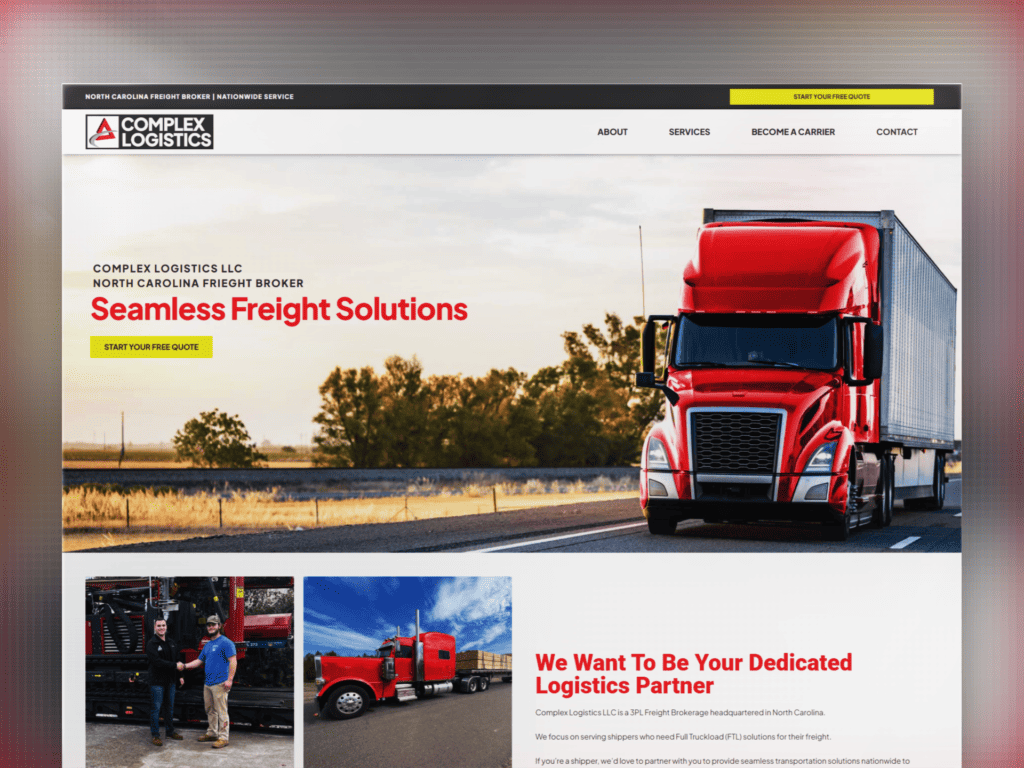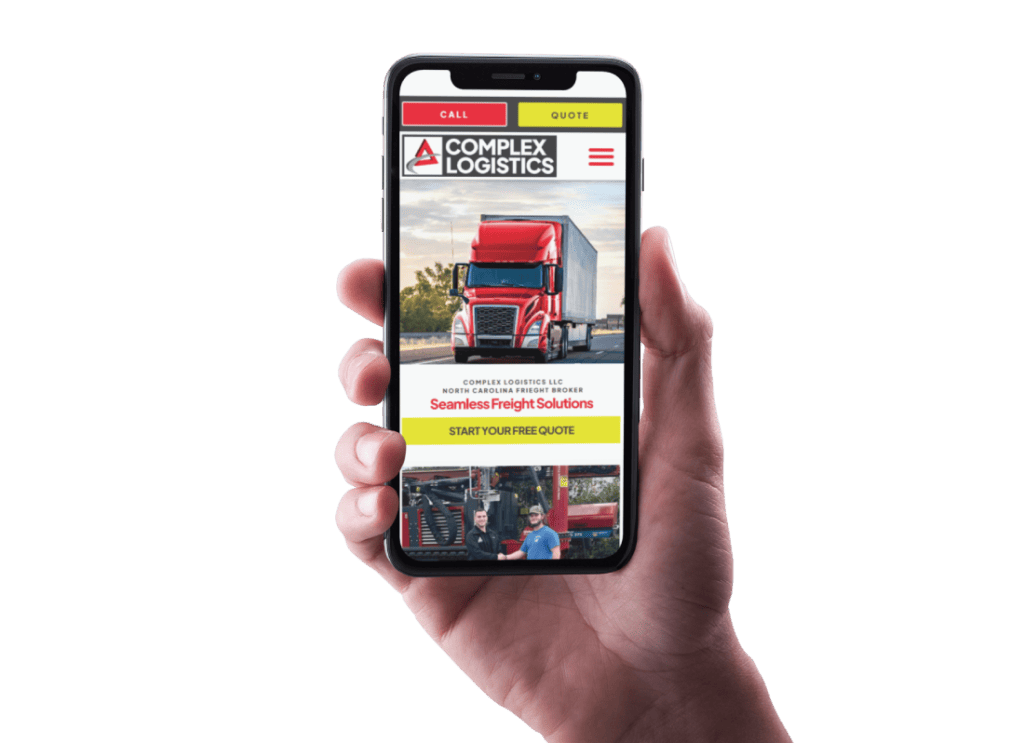 Similar to our approach with every website we create, we aimed to ensure that Complex Logistics' main website was both speedy and straightforward, with a seamless contact process.
In the world of Freight Brokerage, providing rapid and accurate quotes to shippers is crucial. To facilitate this, we created a dedicated page and user-friendly forms that enable shippers to provide essential information about their loads without feeling overwhelmed or bogged down by excessive detail.
Our form design effectively captures the necessary information to gain a comprehensive understanding of the shipment without bombarding potential customers with superfluous details.
In addition, we integrated Analytics into the back-end of Complex Logistics' website to gain deeper insights into the site's user demographics, activity patterns, and geographic locations.
This enabled us to track the 'who', 'when', 'what', and 'where' of site visitors and users, providing valuable data to optimize the site's performance and enhance the user experience.