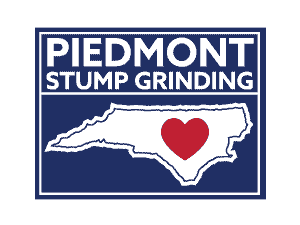 Piedmont Stump Grinding is a tree service business located in Cary, North Carolina. Some companies are complex with many different products or services. Some businesses are very simple like Piedmont Stump Grinding. It's in their name. They grind stumps. Even with a straightforward business, a well-planned presence is required to succeed. OEPMA helped PSG with their branding and digital properties from the day they established the company.
Piedmont Stump Grinding wanted to go with a brand identity that made sure to broadcast their love of the state of North Carolina. The logo shows the company's love of the land with a state symbol and heart. The state love is reinforced by a red, white and blue color pallet to symbolize the state flag. Customers can be confident PSG will love and take care of their land like it's their own.
OEPMA did a great job for me. I went from just an idea and stump grinder to having a business identity and online presence within a couple weeks. There were a lot of little things they did that I would have never thought of or figured out on my own that helped me get noticed online and offline. When I started talking with them, the ideas started flowing out and never stopped. I'm glad I went with OEPMA to jump start my business.
Danny Hoots
Owner
Piedmont Stump Grinding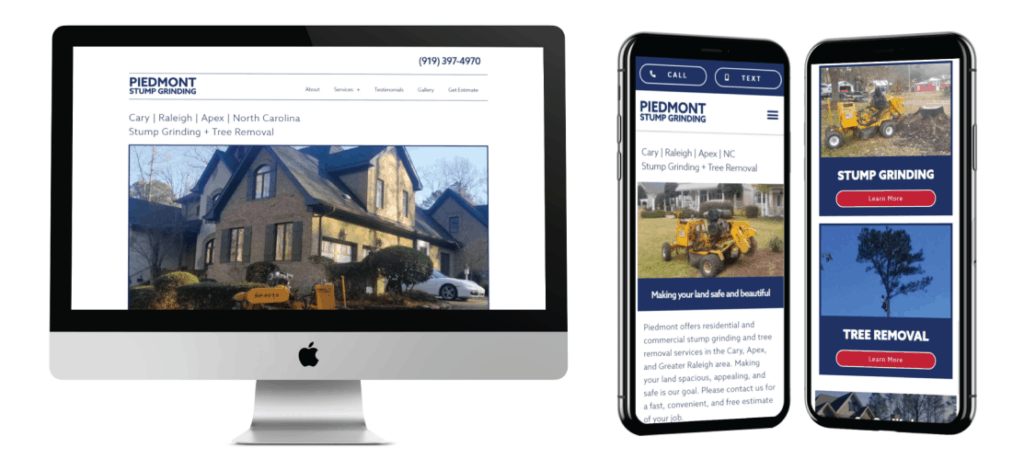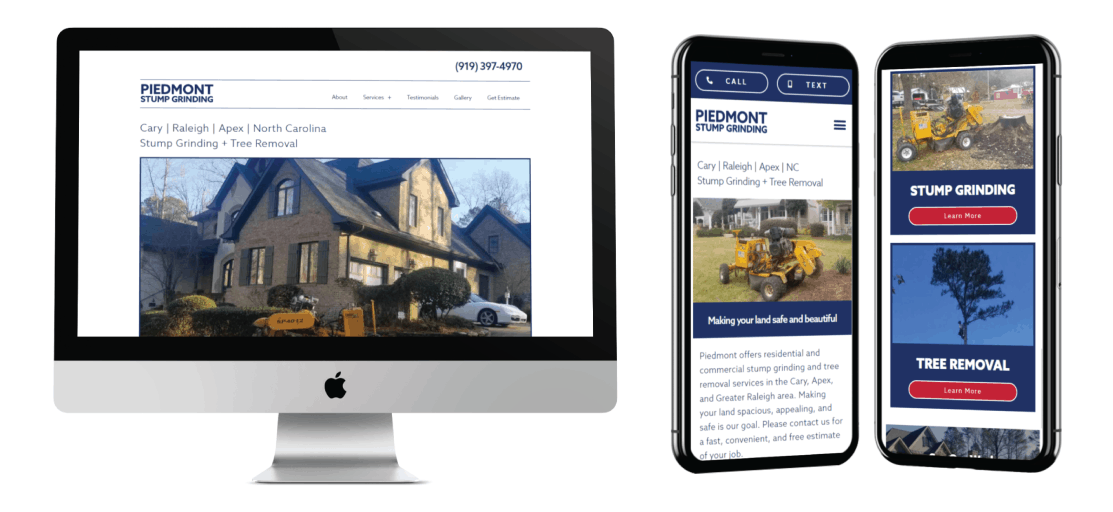 Piedmont Stump Grinding's web portal being simple, secure, and fast for its potential customers, was paramount to compete in a crowded field. OEPMA designed a minimal look that entices customers to get their estimate and get on with their day.
The mobile version features a Tap to Call function that loads PSG's phone number for a simple call that doesn't require ten taps on the dial pad. With a contact form that doesn't exhaust the visitor when completing, PSG's web presence, like their business, is straight to the point and ready for stump grinding leads 24/7.
OEPMA crafted a search and display campaign for Piedmont Stump Grinding that had the business picking a choosing what jobs to take within a month of deployment. By using a combination of keywords and negative keywords, we were able to get the people looking for a service and not waste money on people looking for other things associated with stump grinding. We also drilled down the audience for the display campaign to bring people to the website who were in the first stages of research.