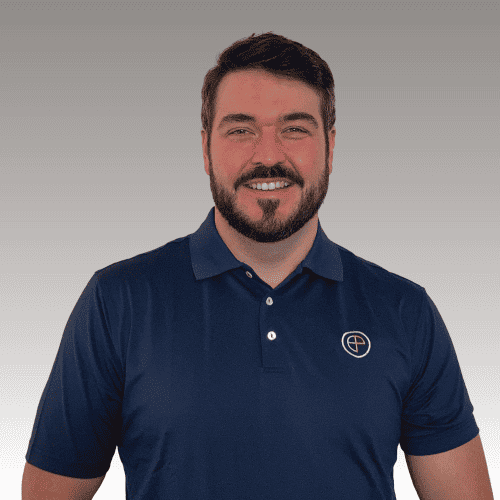 William S. Campbell has been a cornerstone of OEPMA since its establishment in 2014, serving as the in-house marketing and media buying agency for a prominent North Carolina law firm. His marketing acumen and innovative strategies have been instrumental in steering the agency's direction from its infancy.
In 2018, a milestone moment for OEPMA, the agency opened its doors to the public, evolving beyond its exclusive association with the law firm. As part of this expansion, Campbell transitioned into a key role as the primary liaison for clients. His responsibilities ranged from overseeing all client accounts to managing expansive marketing campaigns, a task he undertook with aplomb and dedication.
With more than a decade of experience under his belt, Campbell has honed his skills in marketing, advertising, and media buying. His expertise is particularly pronounced within the legal industry, one of the most fiercely competitive service sectors in the United States. It is in this challenging environment that Campbell's strategic thinking and creative approach have consistently delivered results.
Over the course of his distinguished career, Campbell has successfully managed advertising budgets in the tens of millions of dollars. His portfolio spans digital platforms such as Google Ads, as well as more traditional channels like broadcast and cable television, demonstrating his adaptability and understanding of diverse advertising landscapes.
Complementing his extensive advertising experience, Campbell is also adept at constructing and implementing comprehensive marketing systems for businesses. These systems are designed to maintain a constant connection with customers or clients, utilizing a variety of media forms including audio, video, and written content. Not only does Campbell devise these campaigns, but he also plays a key role in creating the engaging content that is deployed within them.
When asked to share his thoughts on marketing and advertising, Campbell offered a refreshingly straightforward perspective. "I wish I could give you this grandiose reply, painting marketing and advertising as elaborate, mysterious arts, elevating myself and my colleagues to the status of magicians. But the truth is simpler. You deliver the right message to the right audience consistently. That's marketing and advertising in a nutshell. The platform or device where the message is delivered might change, but the essence remains the same," he said.
He then added, with a twinkle in his eye, "However, if you're considering hiring OEPMA, I could probably delve into a bit more detail."
Campbell completed his undergraduate studies at North Carolina Wesleyan College, located in Rocky Mount, North Carolina. This institution provided him with the academic foundation that has served him well in his impressive career trajectory.
Let's Talk About Your Business