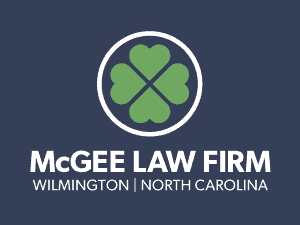 The McGee Law Firm is a well respected Criminal Defense outfit lead by Jimmy McGee. The firm has been operating in the Wilmington, NC area since 2003. OEPMA helped Jimmy and his firm establish a forceful web presence and create brand marks that will resonate in the Wilmington area for years to come.
When we started the branding part of the McGee Law Firm project, we wanted to marry the area with the man. What you see above it what happens when you take Wilmington and mix some Irish with it. Using navy blue as the primary color to make sure the Irish Green popped was just the answer for this project. A simple wordmark to let them know who you are and you're off to the races.
The McGee Law Firm needed a web design that brought them into a mobile first world. Not wasting any time, the new McGeeLawNC.com website is reaching out to visitors letting them know that contacting McGee Law Firm is the best way to learn more about their criminal legal problems. Visitors are sure to respond to the clean design and easy access to information they need.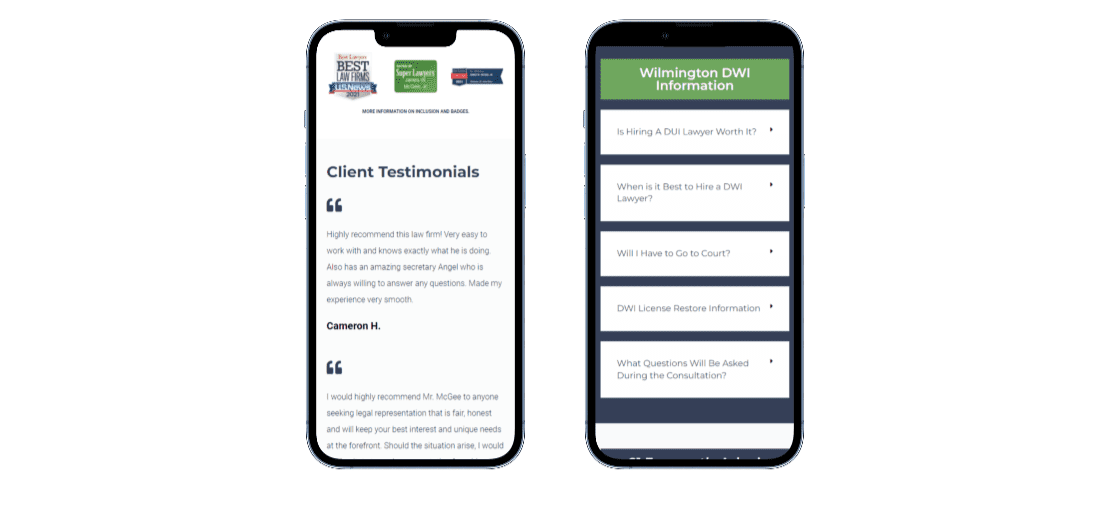 The overhaul of the McGee Law Firm's look was to be a more appealing choice once a person laid eyes on their new branding. After studying the three county service area, OPEMA crafted a digital advertising plan that worked two angles to get more eyes on the firm. The first angle was getting in front of potential clients when they needed their services through search advertising and utilizing audience funnels through Google. The second angle was pure branding for those who may need services in the future. Using a mix of ad placement and demographic targeting, OEPMA was able to create multiple campaigns aimed at what would appeal to the potential client after accessing their profile and needs.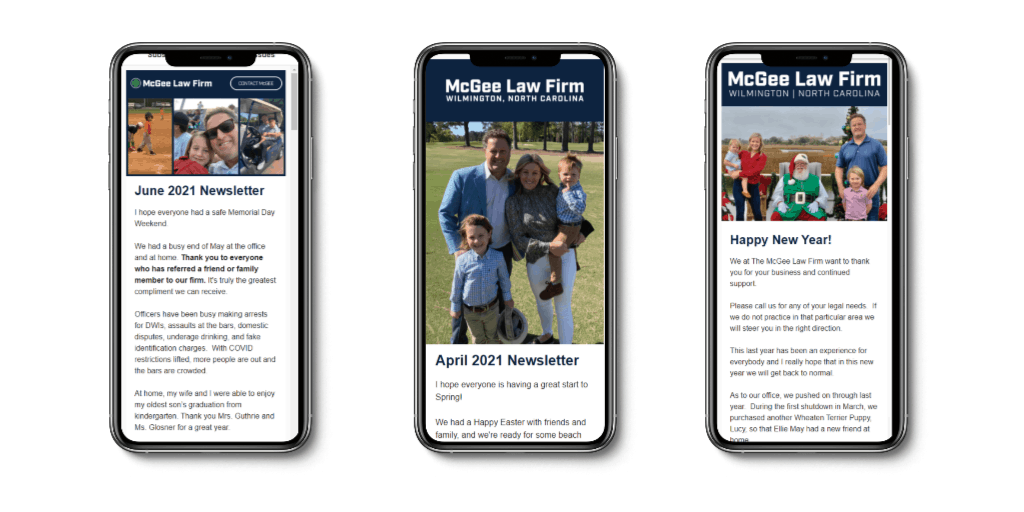 Jimmy McGee has been offering legal services in the Wilmington, NC Metro area for nearly two decades. When he came to us, he already had a robust list of former clients and e-mails. We put these contacts to work to stay in front of those who have already used his services. The McGee Law Firm Newsletter tackles criminal law matters, but the real winner is the family updates he offers to create an even deeper connection with his former clients and those in the community who sign up for his alerts.