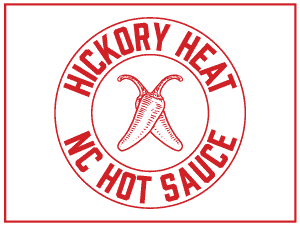 Hickory Heat is a North Carolina Hot Sauce Company that offers three different versions of sauce sure to heat up your breakfast, lunch and dinner. All three sauces originate from a long held family recipe.
When Hickory Heat came to OEPMA, they just had some sauce and a passion to distribute it because they believed in their product. After taking the sauce for a test run and needing a couple swigs of milk to cool our palette, we believed in it too. The branding we created is smooth and too the point.
Not only did Hickory Heat need a web presence, they needed a way for people to order their sauce. OEPMA created a website that not only told the story of Hickory Heat, but implemented a streamlined ordering process where customers could easily get their sauce fast with the assurance that their personal data was protected.