We've recently spoken to a few potential clients in consultations who were very confused about Google Ads and Google Local Service Ads.
There is a difference between the two, and we'll cover it below. If you're short on time or don't care about all the minutia, here's the main difference.
Google Ads is, generally speaking, a platform that is based on the Pay-Per-Click model. Google Local Service Ads (also known simply as LSAs) is an advertising platform based on the Pay-Per-Lead model.
What is Google Ads?
Google Ads is a platform offered by Google where you have the option to deploy advertisements in their search results based on keywords that you place into the system.
Below, are Google Ads Search Engine examples. For reference, I am searching from Williamsburg, Virginia.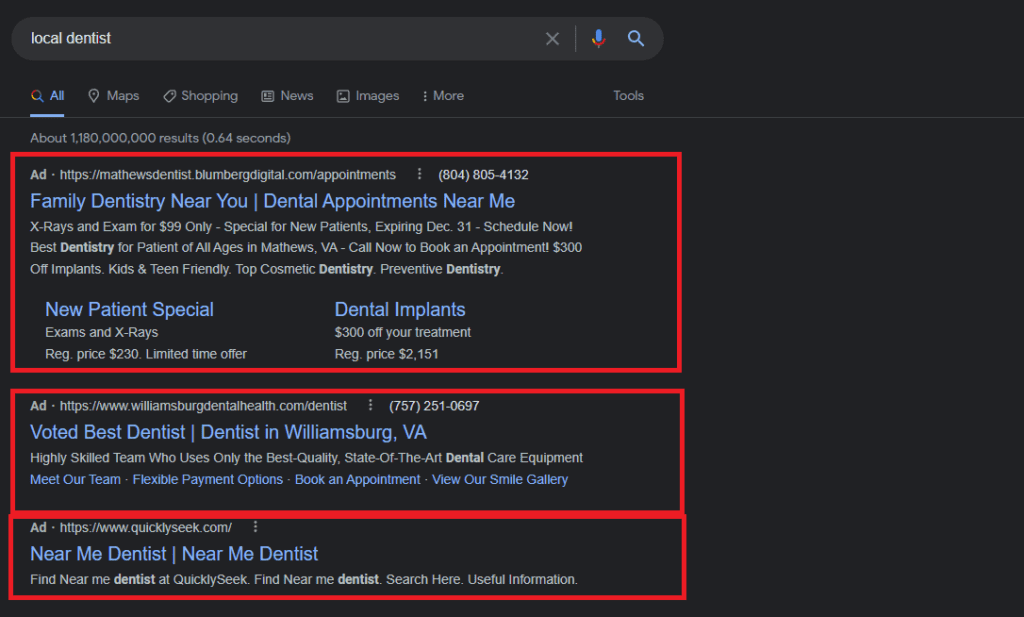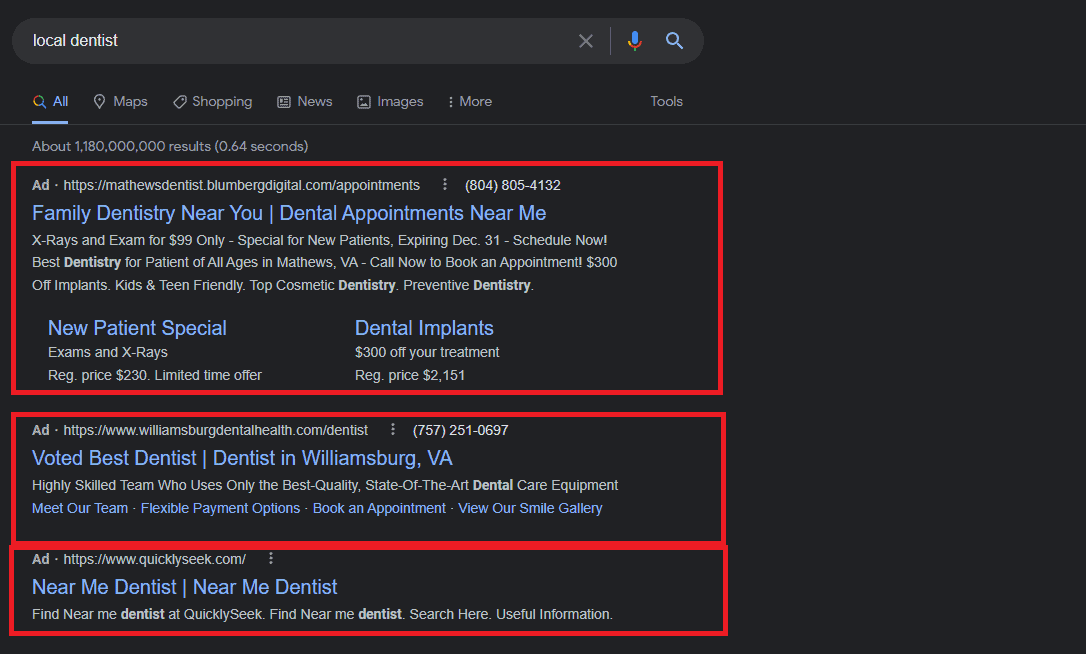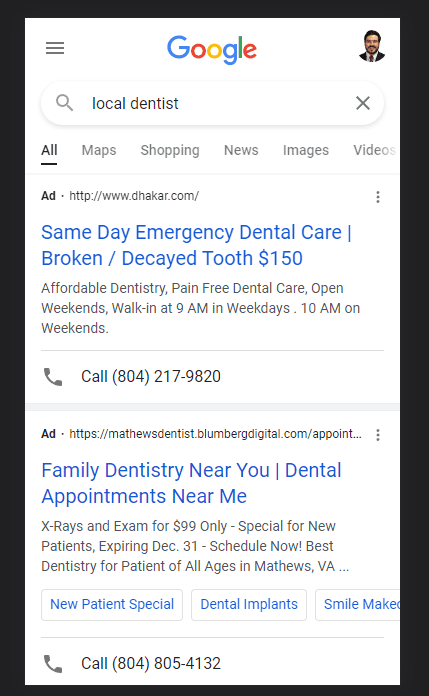 Campaigns deployed on Google Ads can also appear in the maps area as viewed below.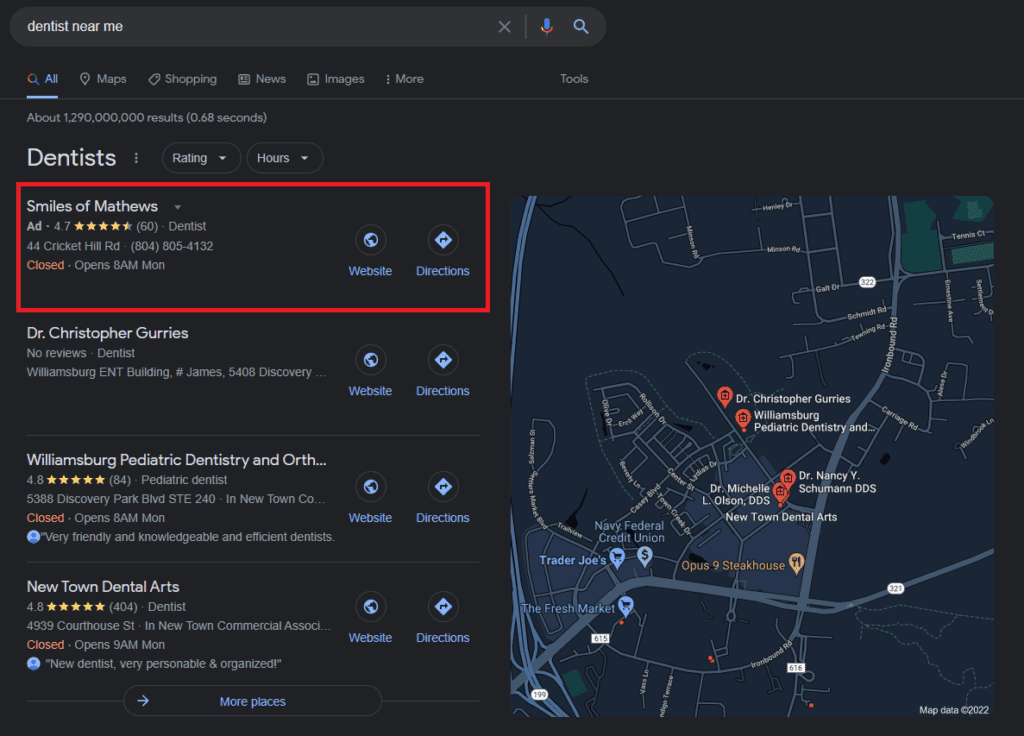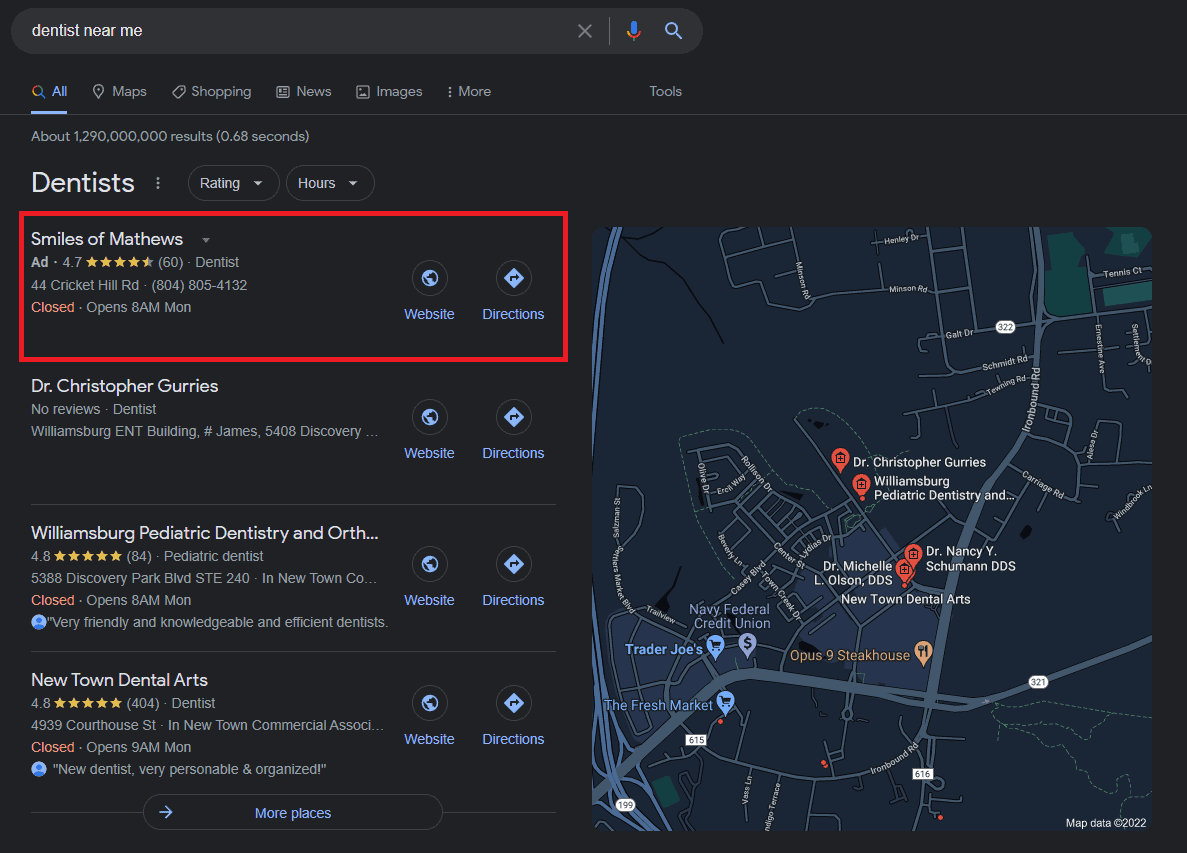 Google Ads also offers the ability to place display and video ads across the internet, including YouTube.
The thing to remember about "Google Ads" is that it's a platform of many ways to advertise your business.
Generally, most businesses or non-profits can create a Google Ads account and begin serving ads to the public relatively quickly. Google does have some restrictions on the types of companies that can advertise on their platform.
Generally speaking, the Google Ads platform is a Pay-Per-Click platform. That is important to remember as we dive into Google Local Service Ads.
Google Local Service Ads
We'll preface this part of the article by mentioning that Google Local Service Ads are also known as "LSAs" and we'll be referring to them in that manner as we advance.
While Google Ads is pretty much open to a broad spectrum of businesses and non-profits, Google LSAs are only available in specific industries.
These industries are generally home service businesses such as plumbers, landscaping, HVAC companies, etc. Certain types of lawyers have been added to the LSA mix of available industries recently.
To participate in LSAs, you must submit information about your business. Generally, this includes sending in documents about your General Liability Insurance and background checks run by a 3rd party provider.
Depending on your industry, you may have to submit various verifying documents. For example, lawyers have to submit their State Bar Numbers where Google can check if their license is in good standing.
By taking these steps, depending on the industry, you can get a Google Screened or Google Guaranteed badge that displays along with your ads.
Below is an example of what LSA ads look like on desktop and mobile.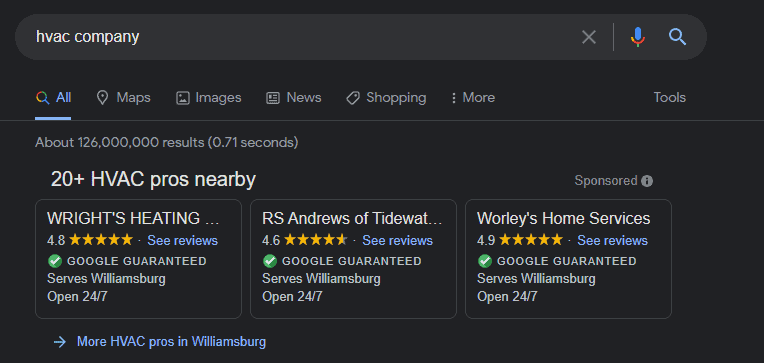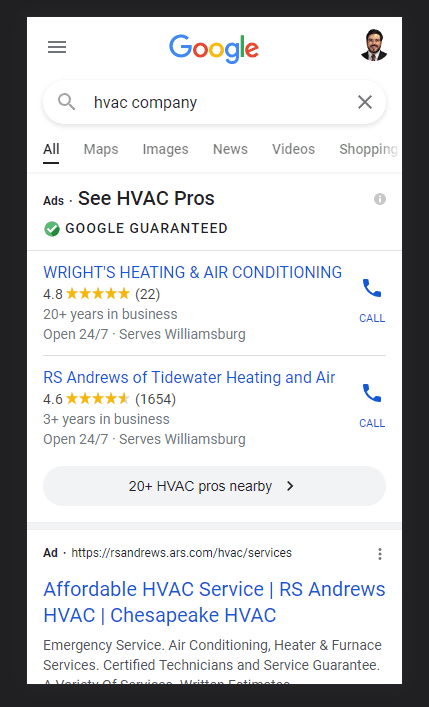 Google LSAs are Pay-Per-Lead, which means the business does not pay unless the searcher contacts the company through the LSA advertisement.
What is the difference between Google Screened and Google Guaranteed?
Google Guaranteed means the searcher is covered up to $2000 if they have a complaint about the services rendered by the company. It also means that the business has submitted all the verifying documents that Google asked for to satisfy insurance and background checks needs.
You will see Google Guaranteed generally displayed on home services businesses.
Google Screened is the same as above, except Google doesn't have a $2000, or any monetary amount, of coverage for the services rendered. Google Screened is generally applied to pure service businesses like legal and financial services.
Questions about Google Ads and Google Local Service Ads?
Have questions about Google Ads or Google Local Service Ads? Let's Talk.
We have years of experience in both and can answer your questions.